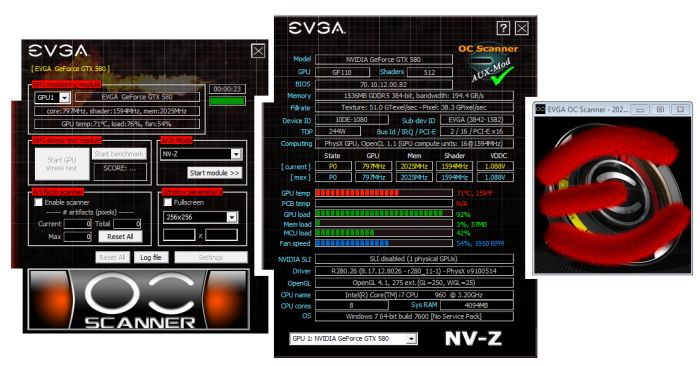 A maintenance release of OC Scanner, EVGA's GPU stress test utility and artifact scanner, is available.
OC Scanner 1.7.2 forrum thread @ EVGA can be found HERE.
OC Scanner 1.7.2 adds (or fixes the lack of) the support for Windows high DPI settings. OC Scanner is now more of less a DPI-aware app… With high resolutions like 1920×1080, many people increase the size of text in Windows control panel like as follows (Win7):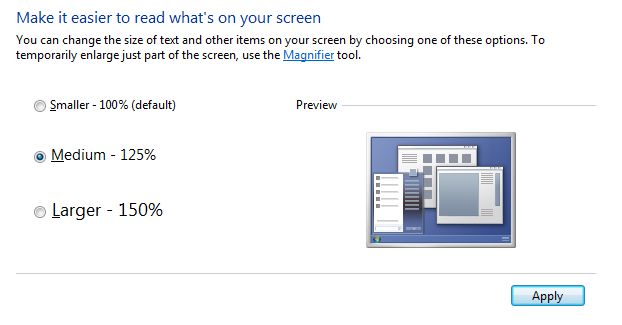 Setting a size of 125% enlarges all applications. To be DPI-aware, an application must scale itself to take into account the new scale. By default, Windows is set to 96 DPI (100%). A setting of 125% corresponds to 120 DPI: 120/96 = 1.25. The app must uses this scaling factor to display properly the user interface. And scaling the app is critical when skinning is used like in the recent versions of OC Scanner.

Previous versions of OC Scanner were not really DPI-aware…
If you want to know how to write DPI-aware Win32 apps, check this page out, it's a good start!