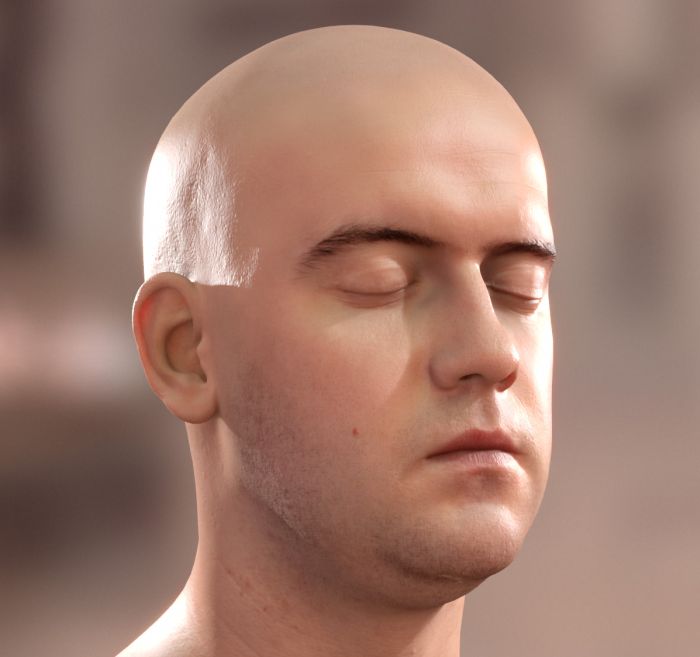 Skin rendering, SSSSS enabled
This screenshot is just crazy! It comes from a real time demo about
real time skin rendering advances
.
What is SSSSS? Simply the short for Screen-Space Subsurface Scattering. SSSSS allows to run Subsurface Scattering (or SSS) and then skin rendering at interactive framerates in game environments. Thanks to SSSSS, skin calculations are done in screen resolutions (and not in texture resolutions) and the cost depends on the screen-space coverage: the smaller the head, the smaller the cost!
More information about SSSSS here: Screen-Space Subsurface Scattering.
This SSSSS algo is used in the DX11 Unreal Engine Samaritan demo.
And here's the same view but this time with SSSSS disabled: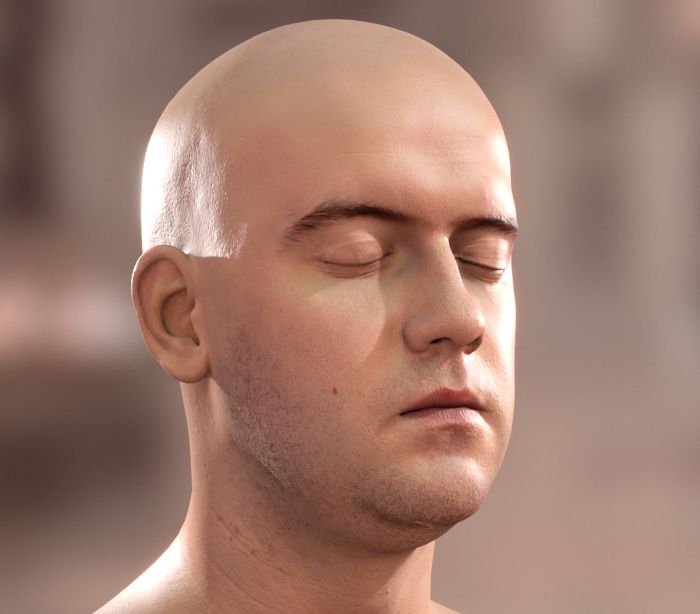 Skin rendering, SSSSS disabled
The public release of the source code of this demo (as well as the exe I guess) is planned for 2011 Q4.
Awesome!