Process Explorer
, the popular tool for inspecting and controlling processes and threads under Windows, comes in a new version with
GPU
support.
You can download Process Explorer v15.0 from this page.
Process Explorer adds the usage of the GPU core and the GPU memory: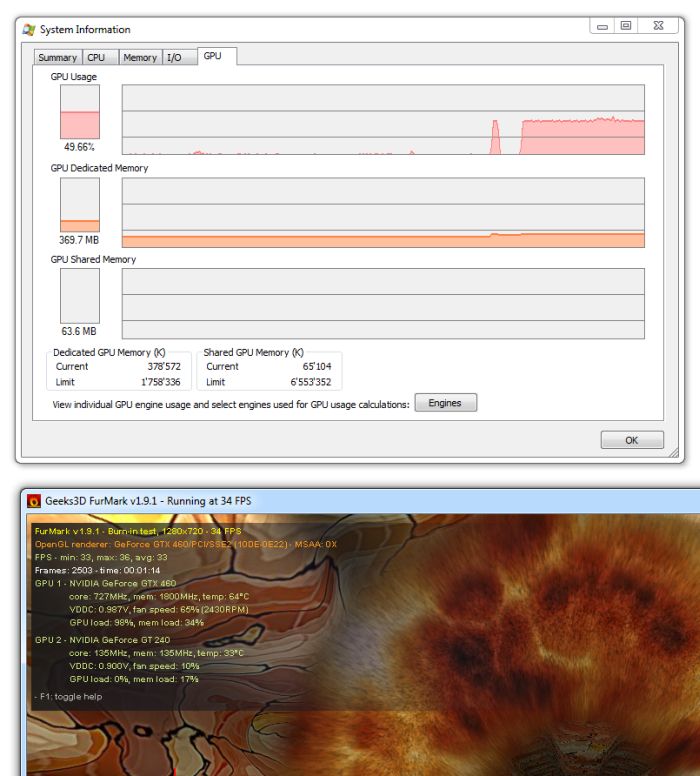 As you can see on this screeshot, the GPU usage is not 100% under FurMark 1.9.1 but it's around 50%. Why? Because Process Explorer does the same thing than for CPUs: by default, it displays the GPU usage of all GPUs in the system. On my current system, I have a GeForce GTX 460 and a GeForce GT 240. The GTX 460 is the primary graphics card and I ran FurMark in windowed mode leading to a 100% GPU usage for the GTX 460 and 0% GPU usage for the GT 240. The total GPU usage is (100+0)/2 = 50%.
You can also monitor the GPU usage of each GPU by clicking on the Engines button: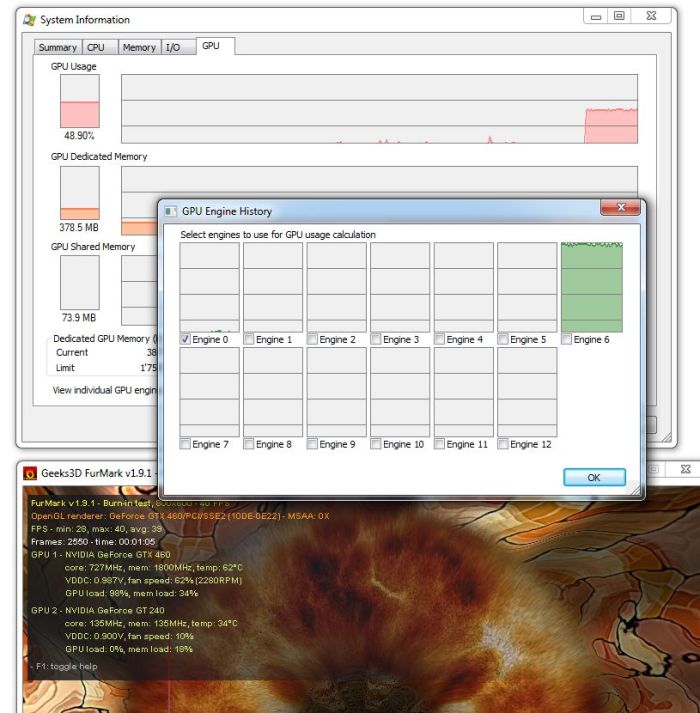 Process Explorer 15.0, GTX 460 + GT 240
Here is the monitoring for a single GTX 580: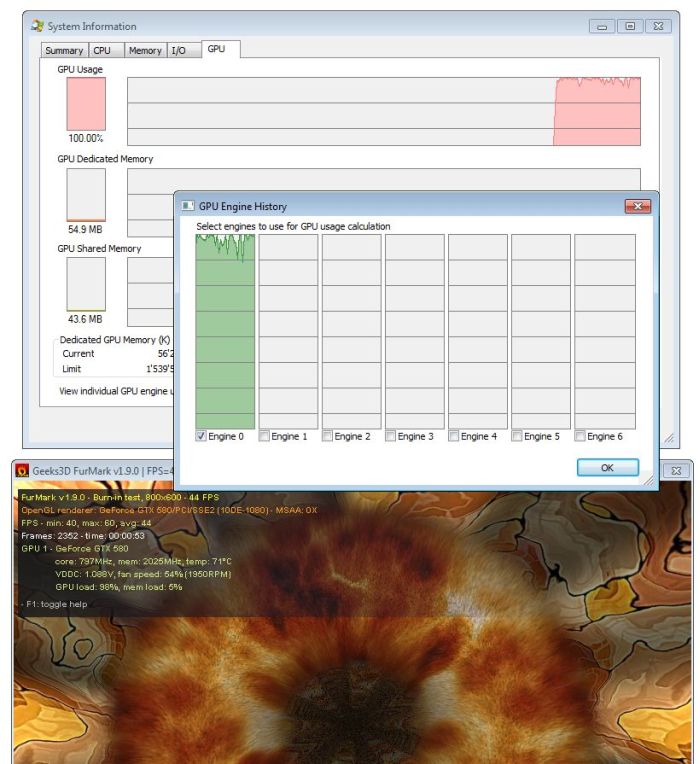 Process Explorer 15.0, GTX 580
As you can see, it seems that Process Explorer adds a group of 7 individual engine graphs for each GPU in the system. Don't know why…
On a system with a single GPU, the monitor display a 100% GPU usage when FurMark is running, while on a multi-GPU system, I didn't manage to read the GPU usage of the GPU running FurMark: only the usage of all GPUs was displayed.
You can access to GPU monitoring also in the properties box of each process: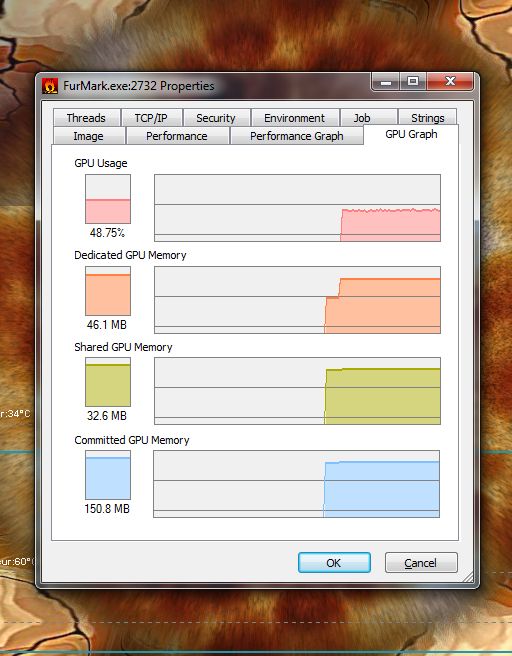 ---
Update (2011.07.20)
GPU engines for a Radeon HD 4870 (source: in the comments):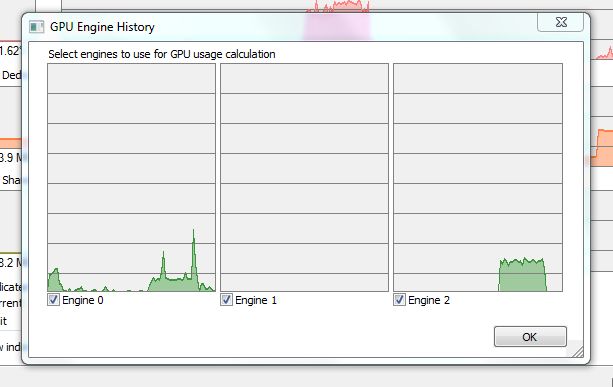 ---