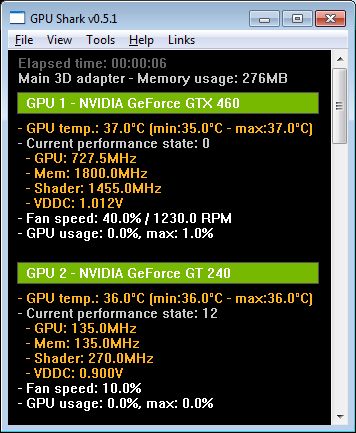 GPU Shark, simplified mode
Here is a maintenance release of GPU Shark. GPU Shark 0.5.1 comes with the support of some recent GeForce cards as well as new sub vendors.
You can download GPU Shark 0.5.1 here:
Webmasters: hotlinking is not allowed (that will cause an error message), please use the post url as download link.
[download#238#image]
GPU Shark 0.5.1 changelog:
New: added support of NVIDIA GeForce 405, GT 520, GT 530 and GT 545
New: added sub vendors GALAXY, Acer
Bugfix: in min value of PCB temperature (when available)
What is GPU Shark?
GPU Shark is a simple, lightweight and free GPU monitoring tool, based on ZoomGPU, for GeForce and Radeon based graphics cards and is available for Windows only. GPU Shark offers a global view of all your graphics cards in a single window. More information HERE.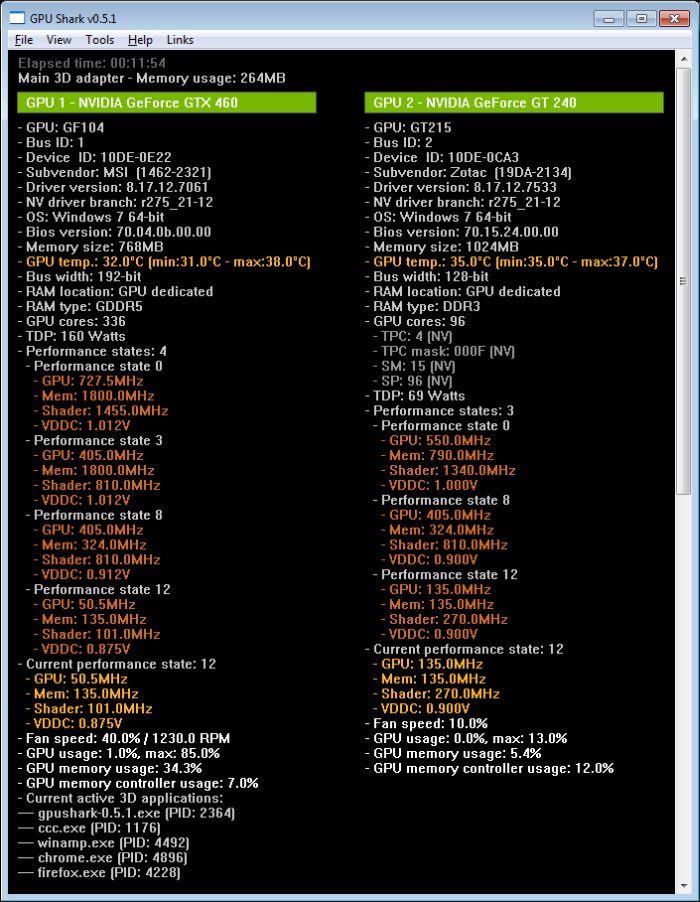 GPU Shark, detailed mode