ASUS ROG MATRIX GTX 580 review index
4 – ASUS ROG MATRIX GTX 580: Gallery, part 3
ASUS's MATRIX GTX 580 turns up with a cool and geeky gadget: the GPU load visual indicator: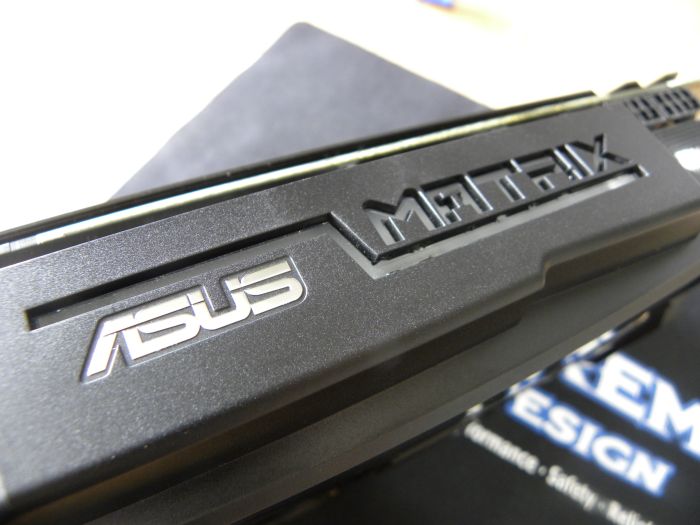 The MATRIX logo is a
multicolored LED-based indicator
and the color of the indicator changes with the current GPU load. The idea is really cool. In theory, there are
five
different colors:
I said in theory because in practice, I never saw the idle GPU load color. On my testbed here is the GPU load indicator at idle: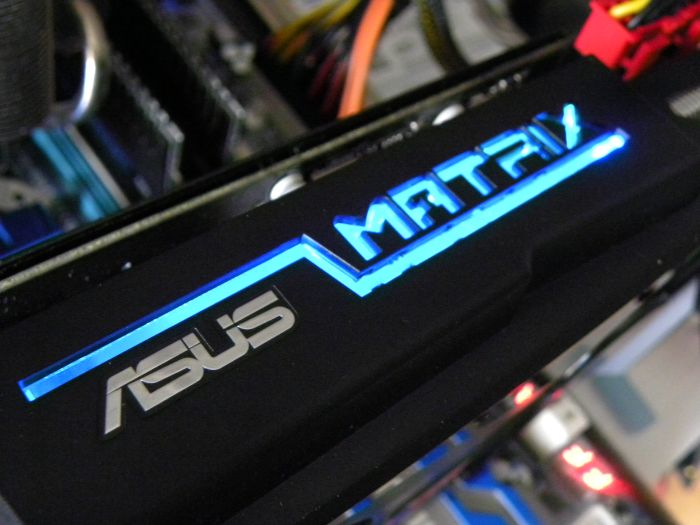 Maybe the ROG MATRIX GTX 580 is so powerful, making the idle color useless? 😀
Under FurMark, no prob, the red limit is reached in no time: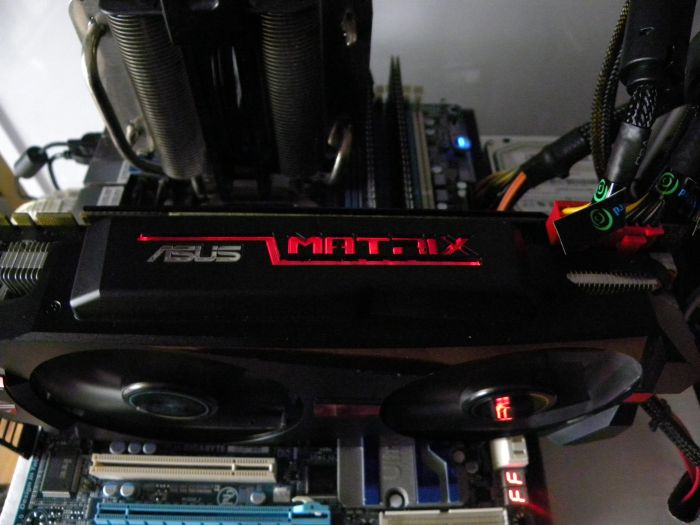 And to close the photo gallery, a little comparison between the ROG MATRIX and a well known card, the GeForce GTX 480 (here an EVGA model).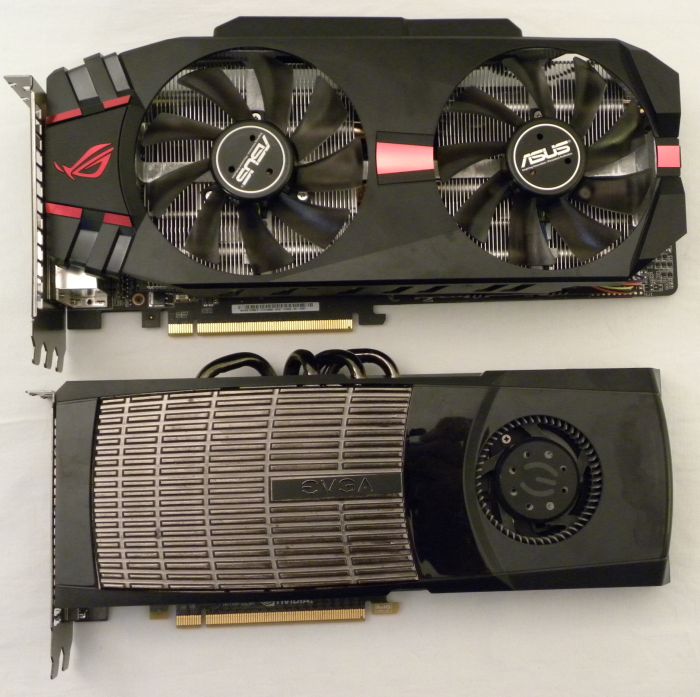 ASUS ROG MATRIX GTX 580 review index