ASUS ROG MATRIX GTX 580 review index
2 – ASUS ROG MATRIX GTX 580: Gallery, part 1
Like few others reviewers, I received the MATRIX card alone, wihtout packaging. I'll try to update this section later if ASUS sends me the MATRIX GTX 580 Platinum box.
The ROG MATRIX GTX 580 is a massive card. You feel the power inside when you look up and down this 3-slot height card: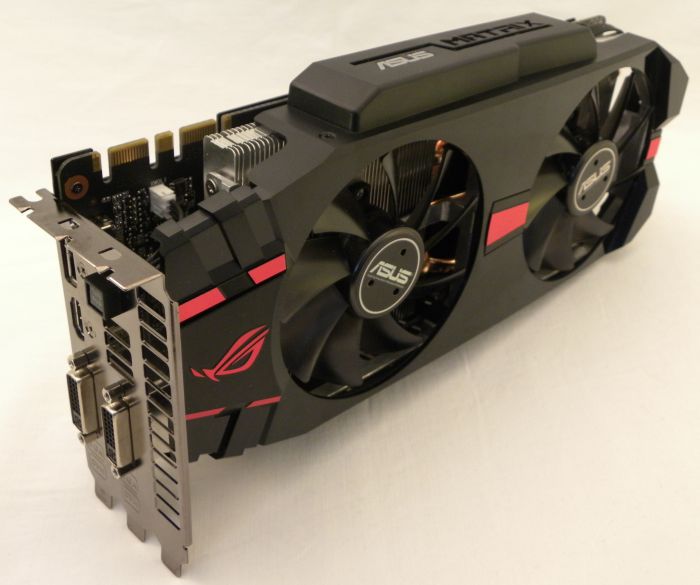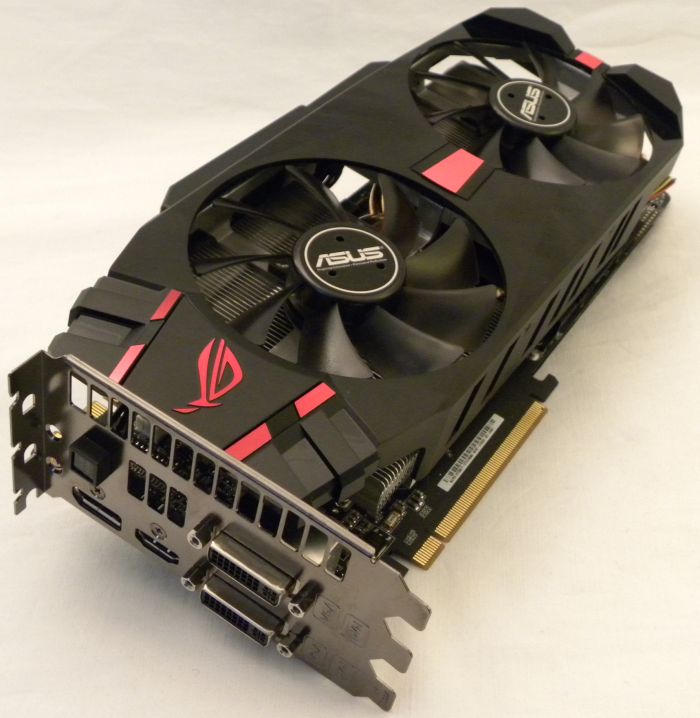 ASUS has found the inspiration for designing the DirectCU II MATRIX cooler in car racing. For example the openings on one of the sides of the cooler come from a F1 car.

The VGA cooler is a new variation of the ASUS's DirectCU II triple-slot cooler used with the GTX 570 DC2. This enormous cooler features two 100mm fans and five copper heatpipes that are in direct contact with the GPU surface.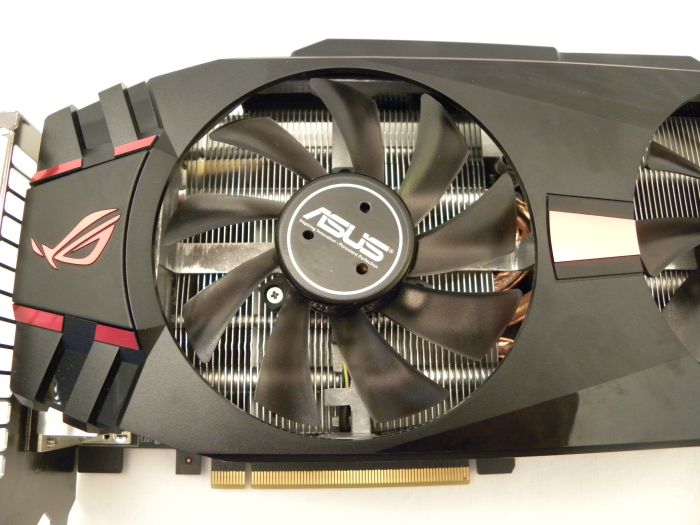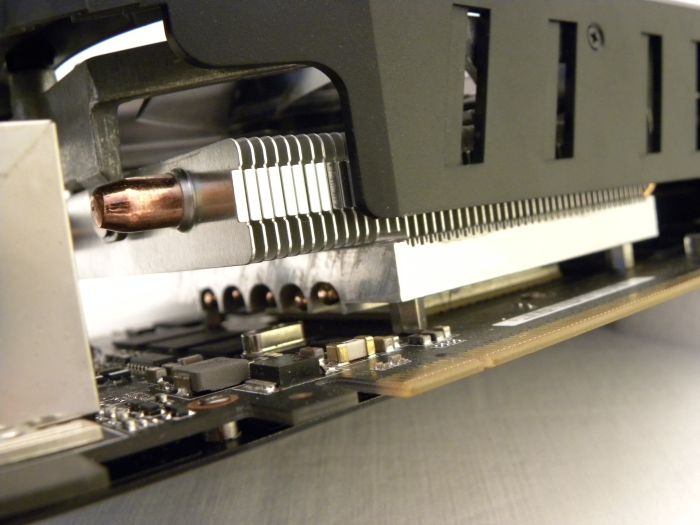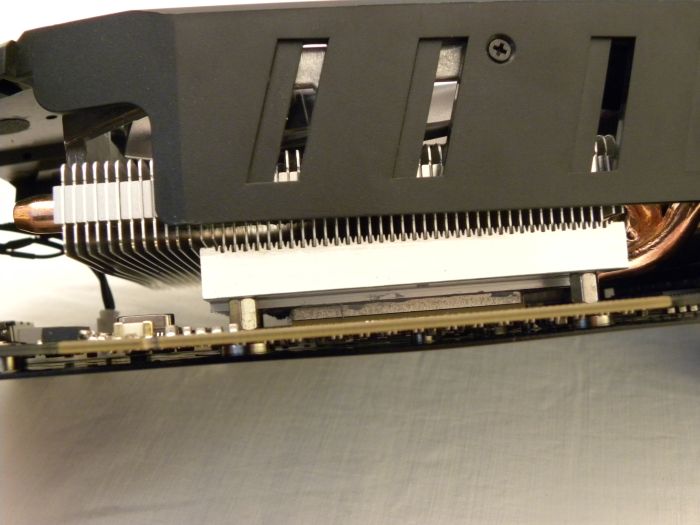 The MOSFETs (the power elements of the VRM) are cooled by a large black heatsink: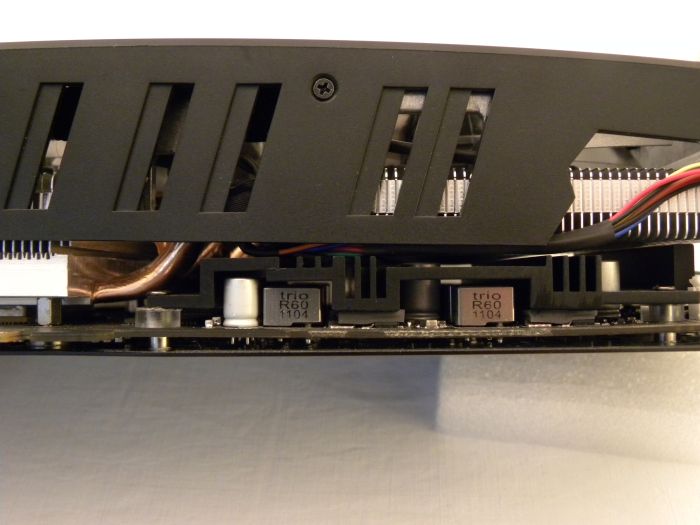 Like the GTX 570 DC2, the MATRIX GTX 580 comes with a metal backplate that has two roles: mechanical protection and heat dispersion. For a tester like me, a good mechanical protection is very important because I change the graphics card of my testbed very often so the backplate reduce the risk to damage the PCB. And in the case of the MATRIX GTX 580, the backplate acts as a passive heatsink helping to evacuate the heat…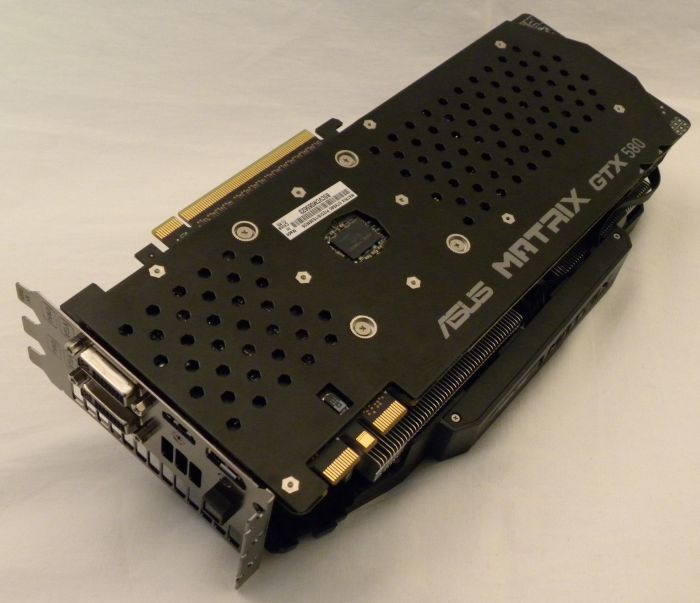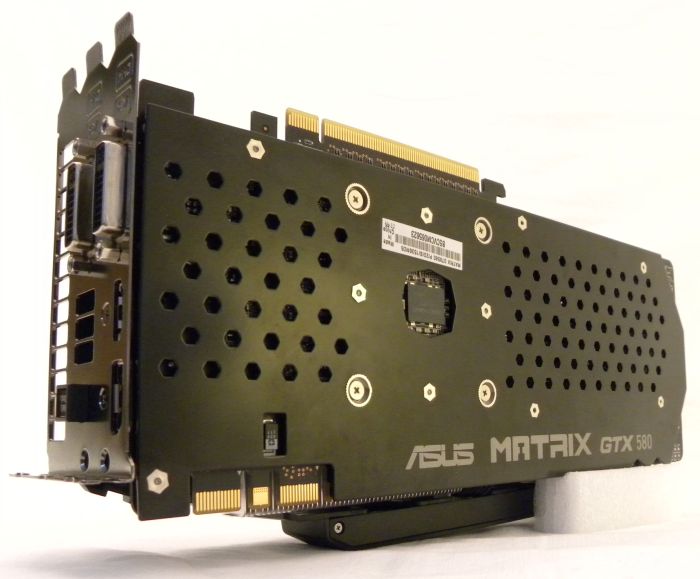 I find the backplate less… classy than the brushed steel one of the GTX 570 DC2.
Right under the GPU, on the rear side, there is a big chip. Actually it's a capacitor: the NEC/Tokin Proadlizer film capacitor (Model: 0E907). This capacitor (2.5V / 900uF) is used to provide a more stable GPU voltage, which is required with high overclocking settings. Furthermore, positioning the capacitor very close to the GPU helps to reduce voltage losses and other electromagnetic perturbations.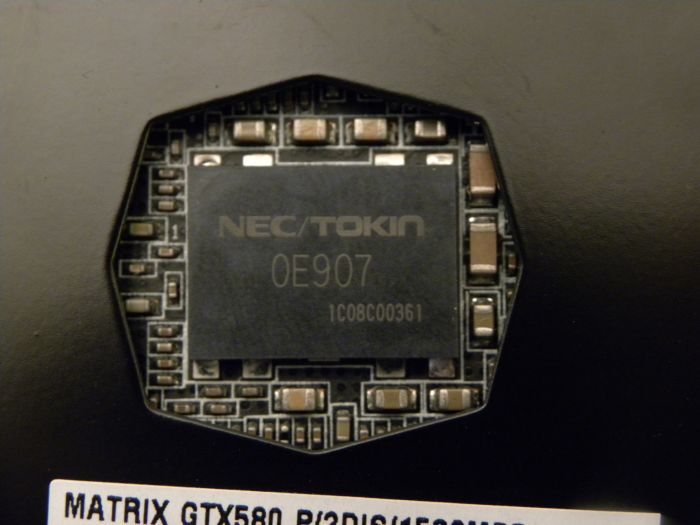 ASUS ROG MATRIX GTX 580 review index