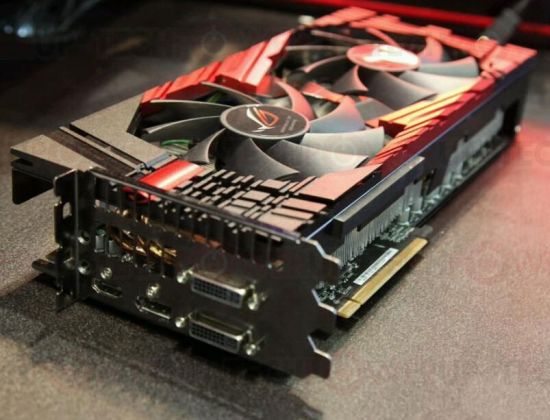 ASUS's upcoming ultra high-end graphics card seems to be a real behemoth. Like the GeForce GTX 590, this card embarks two GF110 GPUs (dual GTX 580) and, unlike the GTX 590, has real overclocking capabilities.
The PCB comes with three 8-pin PCI-E power connectors and a 19-phase VRM. The max (theoretical) power consumption of the card is 75 + 3*150 = 525W (see HERE to understand these 525W).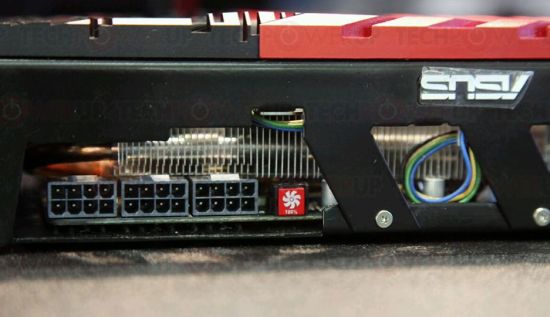 The GPU core should be clocked at 790MHz and 3GB of GDDR5 memory should be present on the board.