Thermaltake Toughpower Grand 850W review index
5 – Toughpower Grand 850W: Conclusion
For the impatient: Thermaltake Toughpower Grand 850W is a highly recommended product!

I must say this PSU rocks. Even under highly stressed situation, the 14cm fan operates quietly and above all, Grand 850W is able to run near the peak output power (950W or 1050W at the outlet) during several tens of minutes. What does it mean? Simply that an output power of 850W (or 950W at the wall outlet) is something that Grand 850W can do for days, months…
In short, if you want to build a 2-way SLI of GTX 480 or GTX 580, this is your PSU. And I'm pretty sure that this PSU is able to handle a 3-way SLI system in gaming situations. I don't know if a 3-way SLI of GTX 480 stressed by FurMark + AOGenMark can be handled by Grand 850, but for a 2-way SLI or CrossFire, you can rely on this great PSU! I hope to test a 3-way SLI of GTX with this PSU in a near future…
The only problem I noticed is the power consumption when the system is switched off. The workaround is simple: just unplug the power connector from the wall outlet when you do not use the PC. Not an important issue but it deserves to be mentioned.
You can find Grand 850W for around 170 euros.
PROS:
– nice design
– quiet
– 80% Gold Plus
– 2-way SLI FurMark and OC Scanner approved!
– 7year warranty
– 6 PCI-E (6+2pin) connectors (3-way SLI ready)
– Semi modular cabling system
CONS:
– power consumption when the system is switched off
I'd like to thank Thermaltake marketing team for the Grand 850W review sample.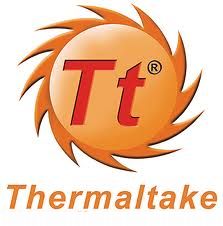 Thermaltake Toughpower Grand 850W review index