frybench
is a
multi-core CPU benchmark
based on
fryrender
.
fryrender
is a physically-based light simulator developed by RandomControl, a spanish company located in Madrid. fryrender is a
photo-realistic
render engine where all elements involved in the generation of the final image (materials, lights and cameras) are based on physically accurate models.
You can download frybench and submit scores HERE. You can also download frybench at Guru3D.
I tested the bench on my quad core X9650 @ 3.2GHz and the total render time is:
12m 14s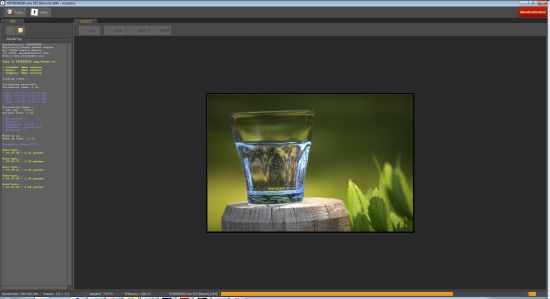 fryrender is an excellent benchmarking framework for anyone, not just for our customers or 3D users. Anyone out there, from hardware integrators or hardware reviewers to die-hard gamers.

What makes fryrender an ideal tool for CPU benchmarking? Since its conception, fryrender has been designed with the aim of being the most muscled engine in its category. As a result, and after several years of intense development, fryrender's core doesn't let a single CPU cycle be wasted. Its routines have been written to be cache efficient, and to take the maximum advantage possible of the new multi-threading capabilities present in modern CPU architectures.