Radeon HD 6790 Overview
AMD has officially launched a new Barts-based graphics card: the Radeon HD 6790. This card is based on the Barts LE GPU and features 800 stream processors, 1024MB of GDDR5 memory. Depending on the model, the board embarks one or two 6-pin power connectors allowing for better overclocking capabilities. The Radeon HD 6790 targets NVIDIA's GeForce GTX 550 Ti.
The Radeon HD 6790 is the refresh of the old Radeon HD 5830. Actually, all GPUs that didn't pass the HD 6850 / HD 6870 test, are recycled in the HD 6790…
The HD 6790 is a nice card for playing at 1680×1050. Higher resolutions are also possible but with lower settings (depending on the game).
Radeon HD 6790 features
GPU: Barts LE @ 840MHz
Shader processors: 800
Memory: 1024MB GDDR5 @ 4200MHZ effective speed (or 1050MHz real speed), 256-bit
Texture units: 40
ROPs: 16
GFlops single precision: 1344 (GTX 550 Ti: 691)
APIs: OpenGL 4.1, Direct3D 11, OpenCL 1.1, DirectCompute
TDP: 150W
Power connectors: one or two 6-pin
CrossFire: single connector
Price: US $150, 130 euros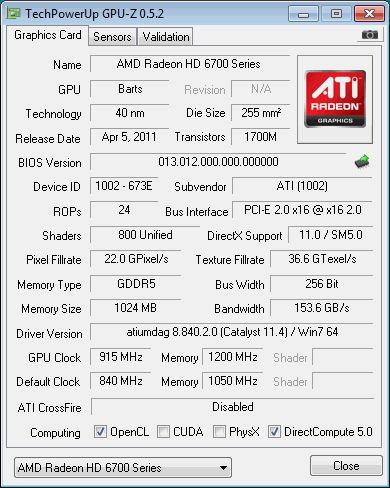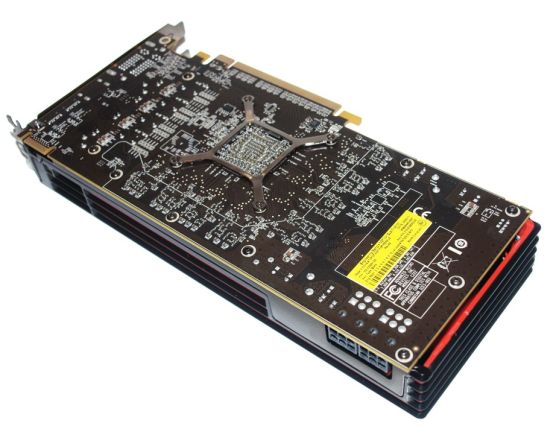 Power consumption and Temperatures
Performances
Direct3D

OpenGL

Reviews