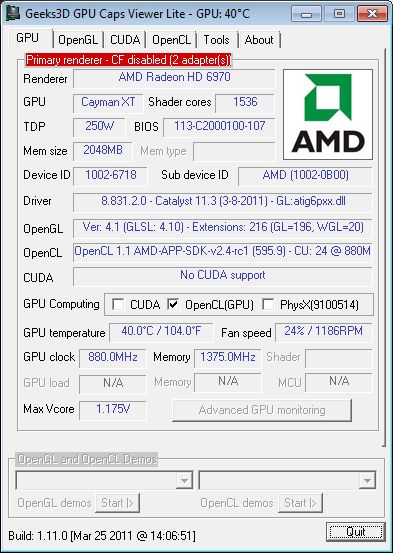 Cat 11.3 + Radeon HD 6970 + GPU Caps Lite
AMD has released the March 2011 edition of its display drivers.
Catalyst 11.3
are WHQL certified and you download them here:
Other downloads (mobility) can be found HERE.
Catalyst 11.3 is an OpenGL 4.1 and OpenCL 1.1 driver and does not expose new OpenGL extension (still 216). For the complete list of OpenGL extensions, read this post.