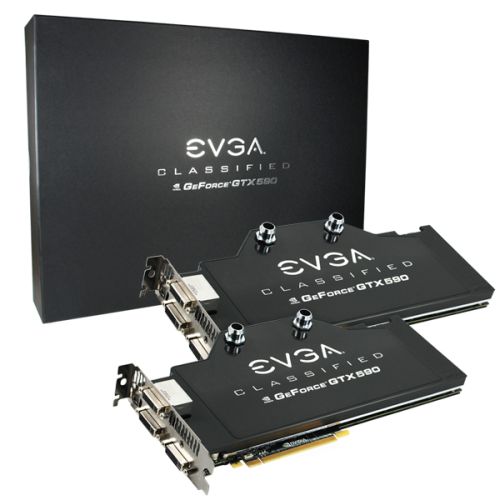 Don't use the
R267.52
drivers with that ultra expensive pack 😉
You can have this GeForce GTX 590 Classified Hydro Copper Quad SLI bundle for US $1,729. For that price you have two watercooled GTX 590 (factory-overclocked at 630MHz), a t-shirt, a poster and stack of connnectors!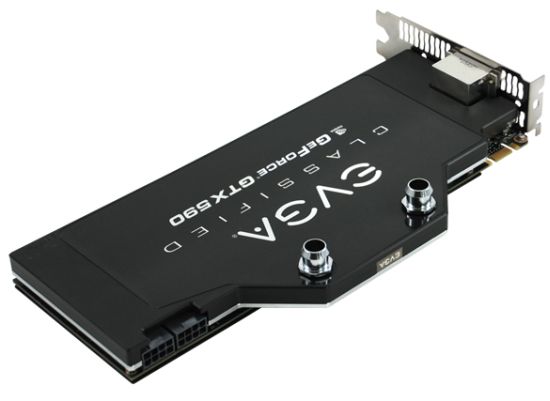 And if you find the HC quad SLI pack a bit expensive, EVGA has also prepared the cheap version: the GeForce GTX 590 Classified Quad SLI.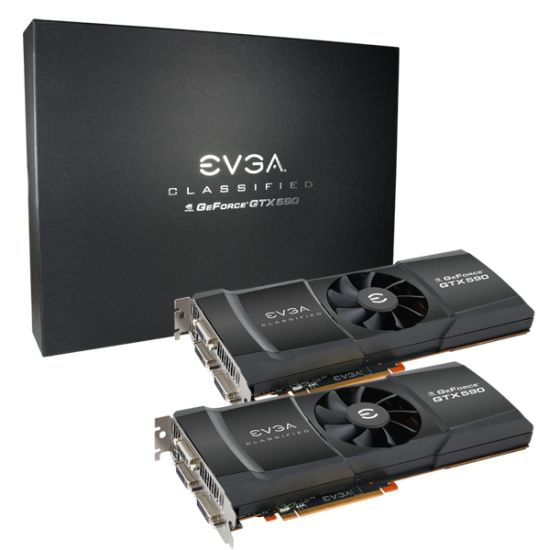 The GPU of those GTX 590 is clocked at 630MHz (ref=607MHz). Only
$1,429
, c'mon, don't hesitate!