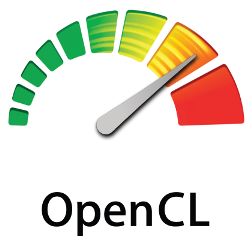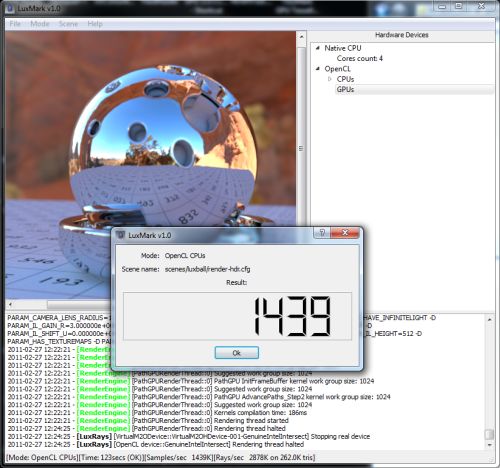 LuxMark is an OpenCL benchmark based on LuxRender. LuxRender is a physically based and unbiased rendering engine. Based on state of the art algorithms, LuxRender simulates the flow of light according to physical equations, thus producing realistic images of photographic quality.
You can download LuxMark HERE.
I quickly tested LuxMark on my dev machine. I have two OpenCL platforms: the first is from Intel and the second from AMD. LuxRender selects the first platform so I only benchmarked my quad core X9650 CPU @ 3GHz. Score: 1439 points.
On my test bench, I plugged a Radeon HD 6950 (primary card) and a HD 5770 (secondary card). LuxMark is able to use all available OpenCL GPUs and here is the OpenCL GPUs-only score: 7819 points.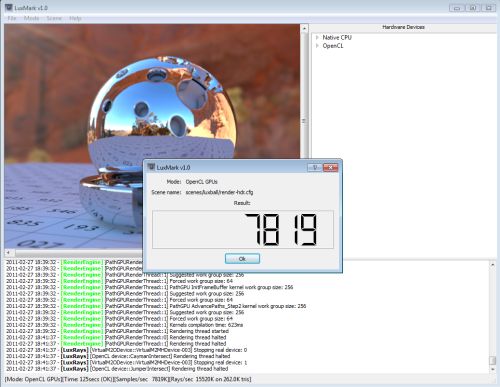 I will use LuxMark in my next graphics cards reviews.
And you my friends, what are your scores?