The fractal sample
Microsoft has released an update of its modern IDE for BASIC programming. No relation with Visual Basic, this new IDE is intended for beginners:
Microsoft Small Basic is a project that is aimed at making computer programming accessible to beginners. The project comprises a simple programming language that gathers inspiration from the original BASIC programming language; a modern and attractive programming environment; and rich, extensible libraries. Together they make programming fun for kids and adults alike Learn how to program with this simple and easy to follow 60-page tutorial.
Download and documentation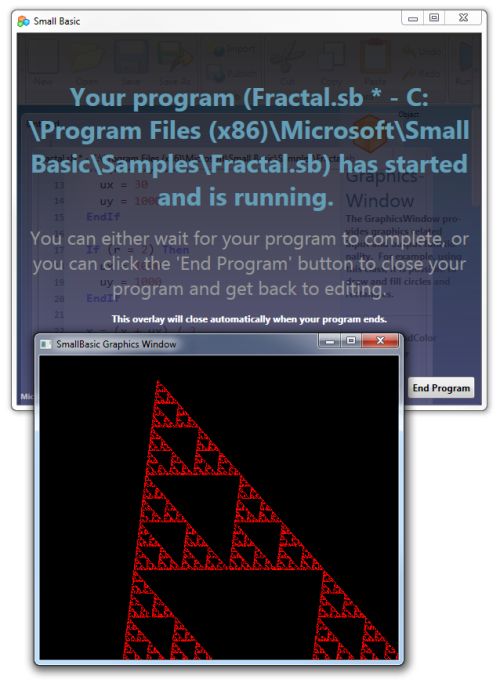 The fractal demo in action
I like this friendly IDE, it's really simple to start with programming with such kind of tool. As you can see in the picture of the fractal code sample, the interactive help displays the function prototype (here SetPixel) when you need it. Handy!