With a price of USD
$700
, this GTX 580 is the current EVGA's flagship card.
EVGA GTX 580 FTW Hydro Copper 2
is a water cooled card with factory-overclocked settings:
GPU @ 850MHz
(ref: 772MHz) and
memory @ 4196MHz
effective (ref:4008MHz).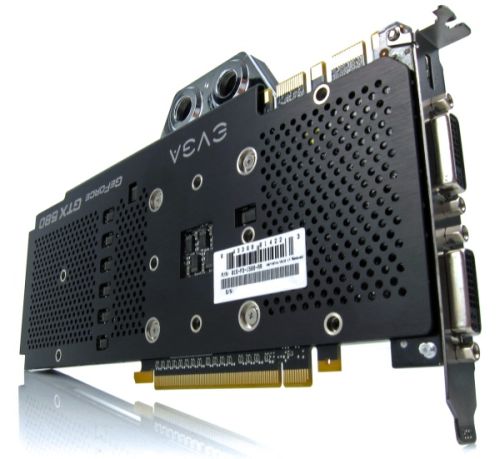 The remarquable thing with this GTX 580 FTW HC2 is the cooling performance of the Hydro Copper waterblock. The guys at HotHardware have done a stress test with FurMark (res: 2560×1600) and the GPU temperature didn't exceed 35°C! This is just impressive!
If you look at the following results, 35°C is lower than most of the cards at idle state: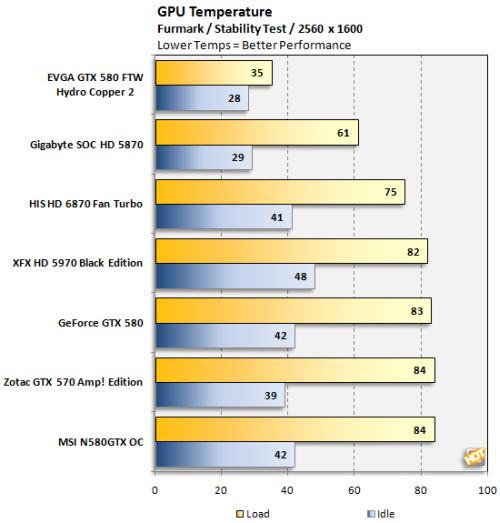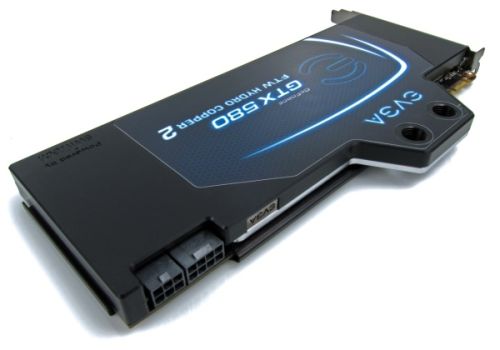 [youtube Konk_q6LYmg]