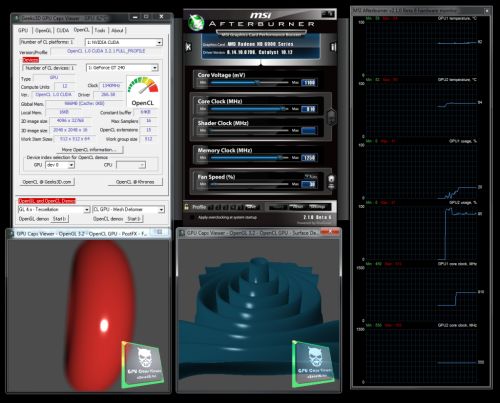 The Radeon HD 6950 (3D) + GeForce GT 240 (OpenCL)
After the test of Catalyst 11.1a, I just reinstalled Catalyst 10.12 (I installed the package without OpenCL) on my devstation for my ASUS HD 6950 and I was suprised to see OpenCL support in GPU Caps Viewer. Actually, the OpenCL support comes from the second card, a Zotac GeForce GT 240 drived by R266.58 (before the Radeon I had yesterday a GTX 470 as primary renderer):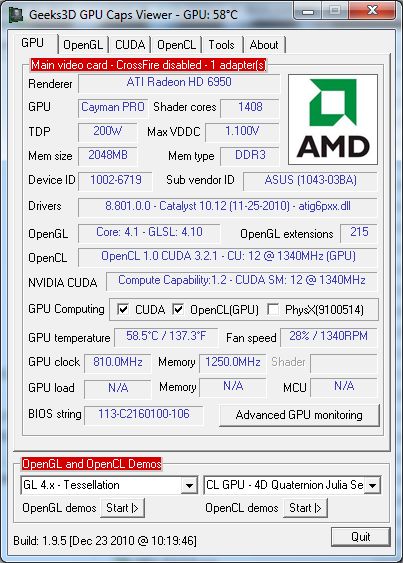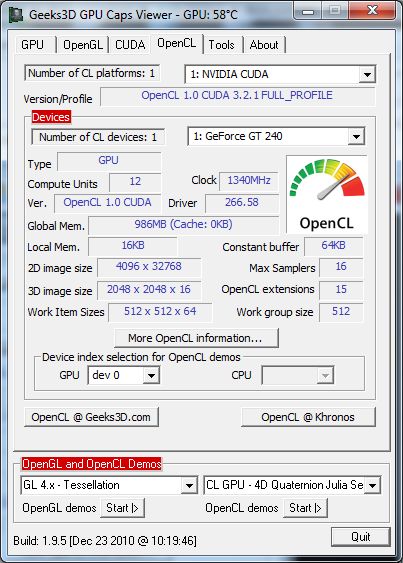 So far no big news. But the cool thing is that both card work perfectly together, side by side, to render GPU Caps Viewer OpenCL demos: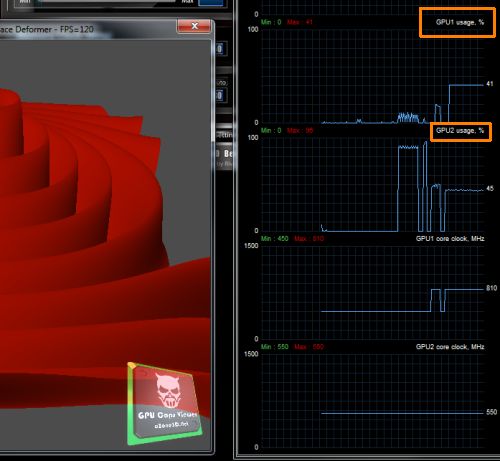 MSI Afterburner monitoring
It's nice to see such mix of graphics hardware working together flawlessly. I like that!