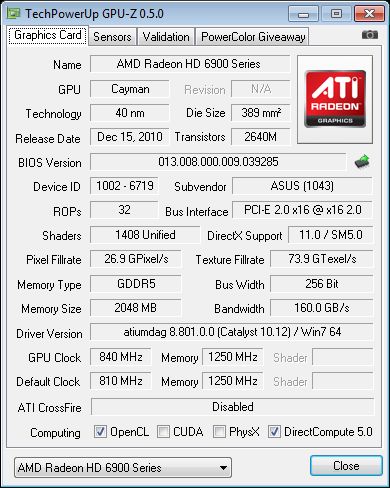 GPU-Z + ASUS HD 6950
A new update of GPU-Z is available. GPU-Z 0.5.0 comes with a better support of Radeon HD 6970 and HD 6950, better voltage monitoring for GeForce GTX 570 and fixes a bug related to ATI OpenCL driver on NVIDIA system.
You can grab GPU-Z 0.5.0 HERE.