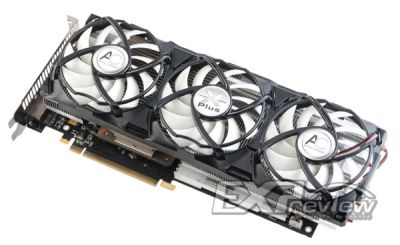 Expreview
has managed to get a stress test a GeForce GTX 480 512 SP: all 512 Shaders Processors are enabled!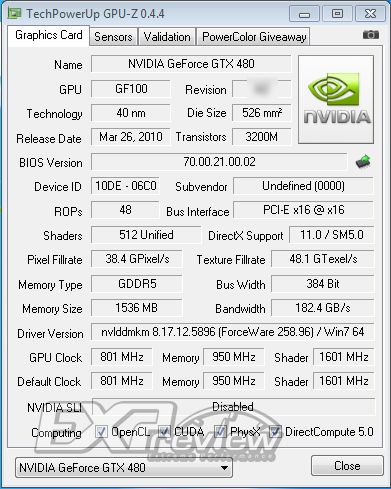 two 8-pin connectors
Here is the power consumption when the GTX 480 512SP is stressed by FurMark: 200W in more compared to the GTX 480 with 480 SP. The clocks speeds of the GTX 480 512SP have been reduced to match those of the GTX 480 with 480SP.

According to these numbers we have: (644-158) * 0.8 =
390W for the GTX 480 with 512SP!
(0.8 is an average PSU factor – a PSU with a factor of 0.9 would lead to 438W). The power consumption of a regular GTX 480 is around 300W when it's FurMark-ed.
We have to wait for a real final product because such a high number is not serious… How can 32SP increase the power consumption by more than 100W???