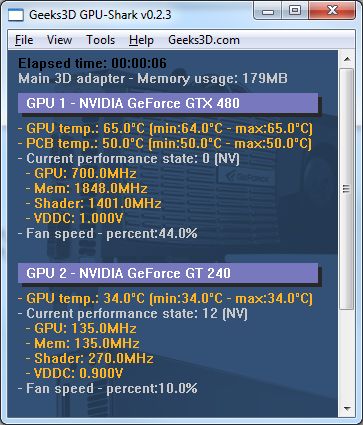 ---
*** UPDATE ***: GPU Shark 0.2.4 is available HERE.
---
A new minor update of GPU Shark is available. This version adds the support of the NVIDIA Testla C2050 board.
You can download GPU Shark 0.2.3 here:
Webmasters: hotlinking is not allowed, please use the post url as download link.
[download#150#image]
What is GPU Shark?
GPU-Shark is a simple and lightweight GPU monitoring tool for GeForce and Radeon based graphics cards and is available for Windows only. GPU-Shark offers a global view of all your graphics cards in a single window. More information HERE.