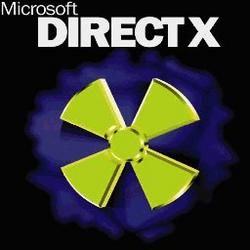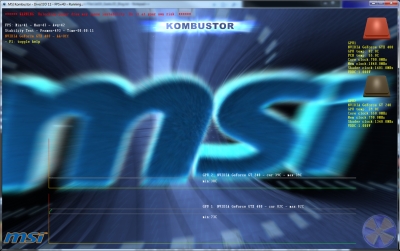 Direct3D 11 in action with the new radial blur Post-FX
The new version of
MSI Kombustor
is up for grabs. Kombustor is MSI's graphics card stress test tool with quick benchmark facilities. Kombustor is based on
FurMark
, the popular VGA stress test utility.
This new branch (1.1.x) adds the DirectX support with all available render paths: Direct3D 9, Direct3D 10 and Direct3D 11. For the first time ever, you can see a FurMark-like app with the Direct3D treatment!
Currently there are 3 different downloads depending on your version of Windows (XP, Vista or Seven). Of course, OpenGL render paths are still available in each version:


The different render paths of the DX11 version of Kombustor
Downloads
Windows 7 (and Vista SP2): Kombustor with Direct3D 9, 10 and 11 render paths:
[download#142#image]
Windows Vista: Kombustor with Direct3D 9 and 10 render paths:
[download#143#image]
Windows XP: Kombustor with Direct3D 9 render path:
[download#144#image]
For Direct3D render paths, new AA (Anti-Aliasing) modes have been added: CSAA and Quality CSAA (see HERE for more information).
The post processing effect or Post-FX has been changed and now a more intensive effect is used: a radial blur post-fx.
Kombustor 1.1.0 should be considered as a beta version since it's the very first D3D version of FurMark engine. There is a thread on Guru3D's forums.
So all feedbacks are welcome…