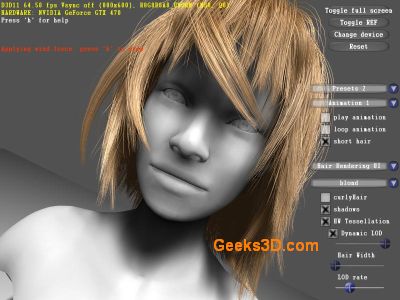 ---
Update (2010.05.13): NVIDIA has removed both demos because they were not finalized. The final versions will be released officially soon.
---
NVIDIA has published two Direct3D 11 tech-demos for the GeForce GTX 480 and GTX 470. Both demos (island and hair) are based on hardware tessellation, one the big feature of D3D11 / SM5 GPUs and have been shown during GTX 400 launch.
The first demo shows how to simulate and render realistic hair. You can download it HERE.
See this news for more explanations about this demo by Sarah Tariq. And this news shows that the first versions of this demo already ran on a 8800 GTX…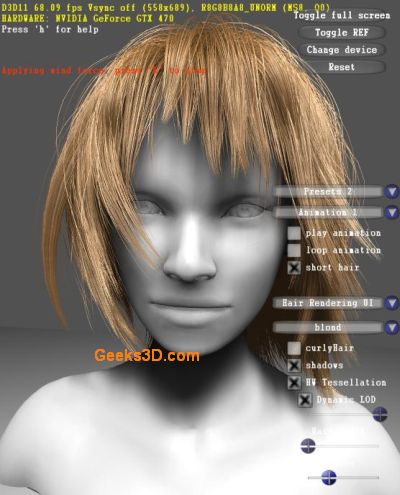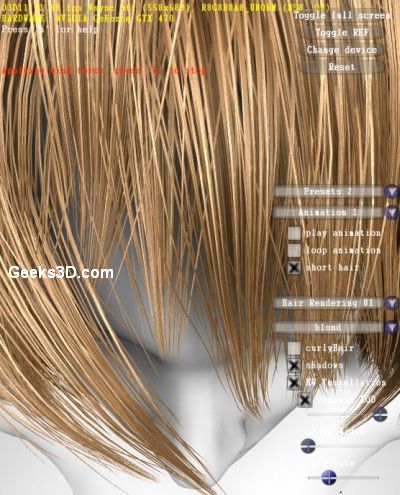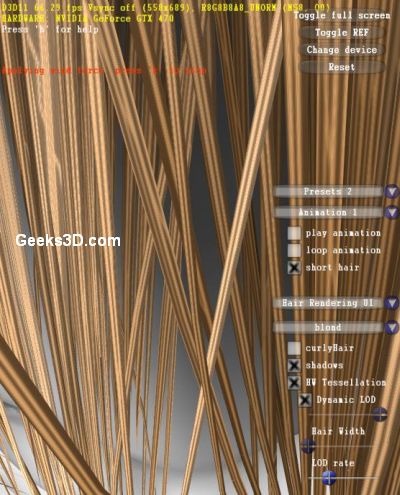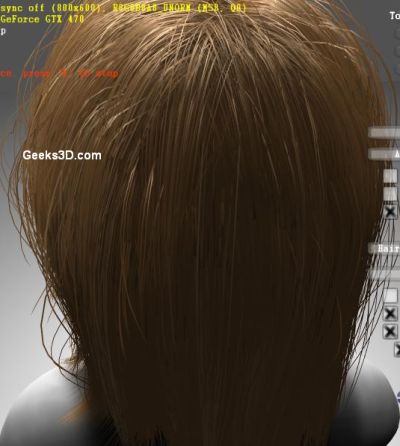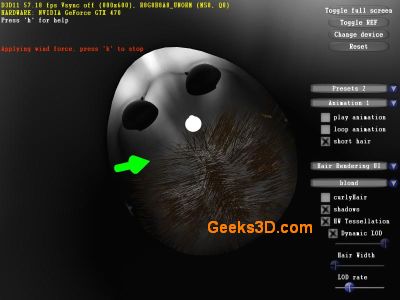 Oops! the nice brain…
The second demo, is the Island. This demo includes water with realistic and physically simulated waves. You can download it HERE.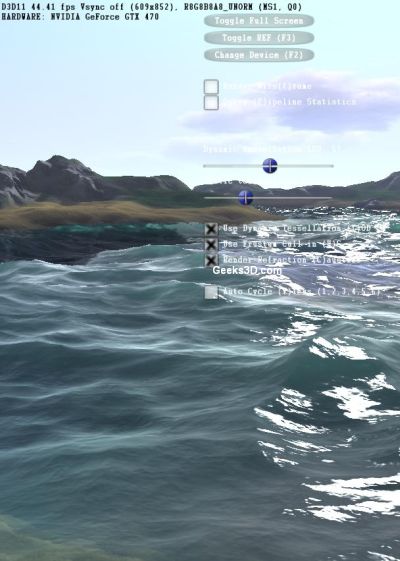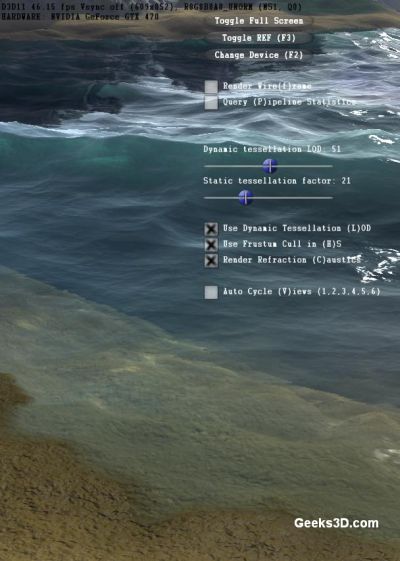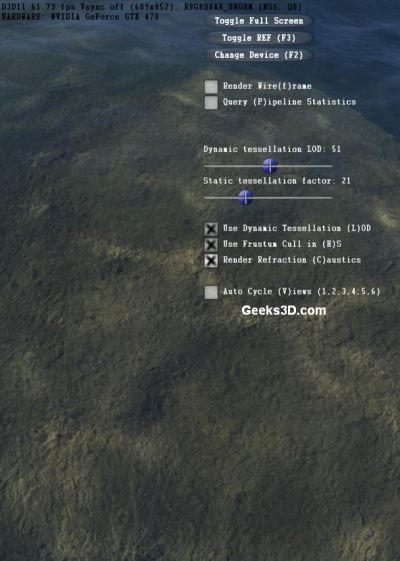 Caustics rendering enabled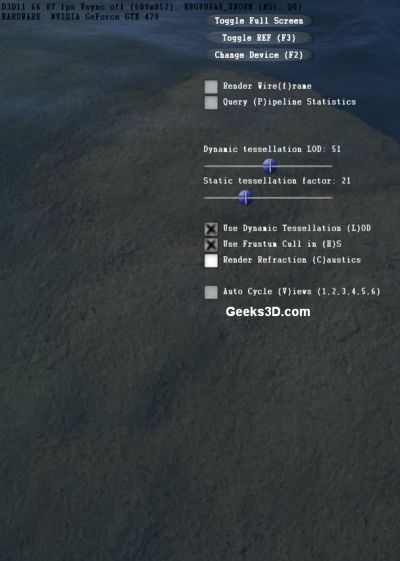 Caustics rendering disabled