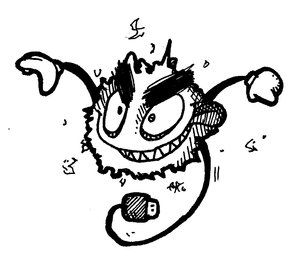 ---
Update:
NGOHQ Responds to HardOCP's False Accusations:
It has come to our attention that HardOCP has recently published false accusations regarding GenL's PhysX Mod. HardOCP claims that mod is infected with a Trojan and recommends avoiding it and avoiding files offered by NGOHQ.com. HardOCP hasn't even bothered to contact us to request clarification, response or explanation before it published the story. In addition, HardOCP's Kyle Bennett has posted the following fascistic comment on his forums: "NGOHQ will never again see a link on HardOCP and within a few days, the name will be banned from being typed here at all. The only reason it is not right now is so that it can be discussed easily."

We have checked GenL's latest mod by using advanced tools and we couldn't find any record of malicious content in it. The file is fully clean and safe, like all the other files hosted here. However, some Antivirus software does detect it as a Trojan, but that's just a false positive due to the included EXE packer. Software developers use packers to compress their executable files and protect them from being cracked and debugged, a well known fact by every software developer and end-user. GenL is forced to use a packer since Nvidia has blocked his mod in recent drivers and it is likely they will try to do it again. GenL has even warned users regarding the false positive issue in the FAQ.

GenL has written the mod out of good intentions and in good faith to help the community. He's not getting paid for his work and he does it in his free time as a hobby. He's working hard just to help you and doesn't see a single buck from it. Therefore, he doesn't have the budget to acquire a good commercial packer, and he's forced to use a free one. Unfortunately, malware developers are using the same free packers in their malware in an attempt to avoid Antivirus detection. To counter this issue, some Antivirus suites are targeting and banning free packers, and that's why GenL's mod is detected as a Trojan in those suites.

GenL is a community hero and deserves to be rewarded for his efforts. We are proud having him around and we welcome more creative users like him. HardOCP's has failed to provide even a single real piece of evidence and we consider their claims against us and GenL defamatory. We believe that HardOCP should compensate GenL with a donation for their offending error. After all, GenL does us all a favor – for free – out of good will. We also recommend that HardOCP should check their sources and investigate before they publish false accusations.

Regarding Kyle Bennett's comment, we would like to invite all HardOCP users to join our fascism-free forums. Unlike other websites, NGOHQ.com is a consumer-orientated website and proud of it, and we will always be loyal to this policy. Our loyalty to our readers cannot be sold or rented. We believe that someone has to protect consumer rights even if it's unwise financially and may turn vendors against us.

Update: There is something really fishy and suspicious going on here and it smells really bad. A few moments after we got falsely accused for distributing malware, it looks like someone has started a slander campaign against NGOHQ.com by spreading more ridiculous lies. Now who would benefit from something like that? Is that who we think it is? Tell us what you think in the comments below.
---
The rest of the news is not correct anymore…
---
According to [H]ard|OCP, the Hybrid PhysX patch 1.03 contains a trojan called Infostealer.Gampass. This trojan is really dangerous but hey, a trojan is a trojan, so a full scan of your computer is highly recommended!
Systems Affected: Windows 2000, Windows 95, Windows 98, Windows Me, Windows NT, Windows Server 2003, Windows Vista, Windows XP Infostealer.Gampass is a detection for Trojan horses that specifically target video game credentials.

Most threats will attempt to log details such as video game registration keys and online account information for massively multiplayer online role playing games (MMORPG). In order to successfully achieve its primary function, the threat must run on a computer that contains the video game in question and is connected to a network.

The threats often arrive by the following means:
* File-sharing networks, as game enhancements
* Online forum posts
– Thanks to Leith for the info.
– Virus image by yeffyaboyuice.