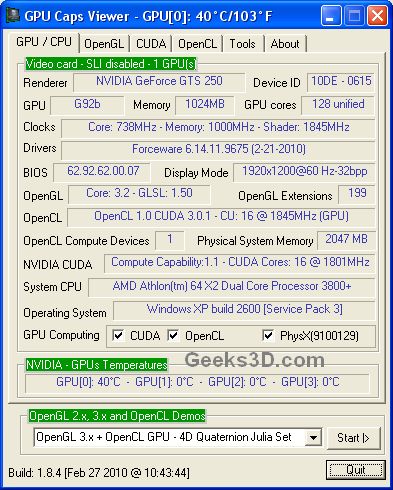 GPU Caps Viewer and ForceWare 196.75
NVIDIA has published a new set of WHQL drivers for GeForce 6, 7, 8, 9, 100, and 200-series desktop GPUs and ION desktop GPUs.
This new version adds support for GeForce GT 320, GeForce GT 330, and GeForce GT 340. New PhysX runtimes 9.10.0129 are automatically installed (last downloadable PhysX runtimes are 9.09.112) and new SLI profiles are available. And from NVIDIA this new driver brings 3D performance increase.
ForceWare 196.75 does not expose new OpenGL extensions compared to R196.34. For a complete list of OpenGL extensions, please visit this link.
More information and download: