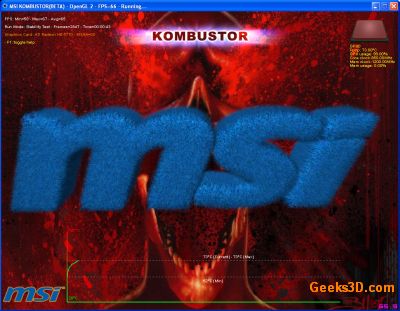 Kombustor with customized background image
MSI has just published the first beta public version of Kombustor, the new stress test utility based on FurMark engine 😉
Kombustor is essentially a customized version of FurMark with two important differences:
Kombustor can be launched from MSI Afterburner K button. MSI Afterburner is not required to launch Kombustor but if both tools are present, they can interact.
Kombustor has two render paths: OpenGL 2 and OpenGL 3. And in a near future, new render paths will be added…

Kombustor with customized background and fur images
You can download Kombustor 0.7.0 HERE.
Enjoy!