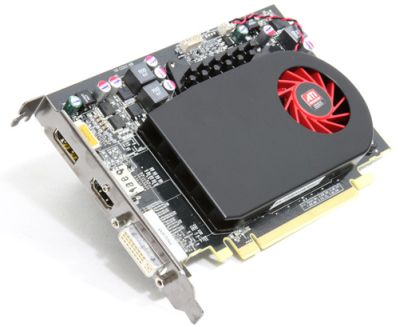 AMD has released today the Radeon HD 5670 (codenamed Redwood), the first member of its new line of mainstream graphics cards (HD 5600 series). In short, Radeon HD 5670 performance is between NVIDIA GeForce GTS 240 and ATI Radeon HD 4770. And to compare with HD 5000 series, the HD 5670 is slightly less than half of a HD 5770 in performance.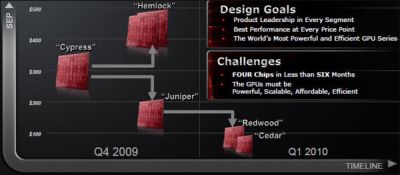 AMD's Evergreen family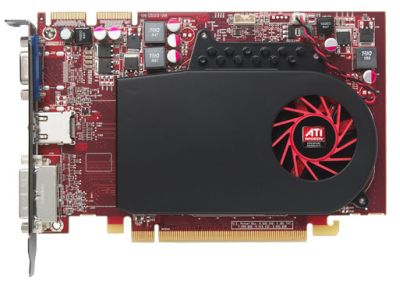 The HD 5670 does not require an external power.
Radeon HD 5670 main features
GPU: Redwood @ 775MHz / 40nm
Shader cores (or stream processors): 400 or 5 SIMD engines
Memory: 512MB/1024MB GDDR5 @ 1000MHz 128-bit
Texture units: 20
Color ROPs: 8
Z / stencil ROPs: 32
TDP: 61W (idle=14W)
3D APIs: OpenGL 3.2 and Direct3D 11
GPU Computing: OpenCL and DirectCompute
CrossFire support via PCI Express bus
Price: around $120 US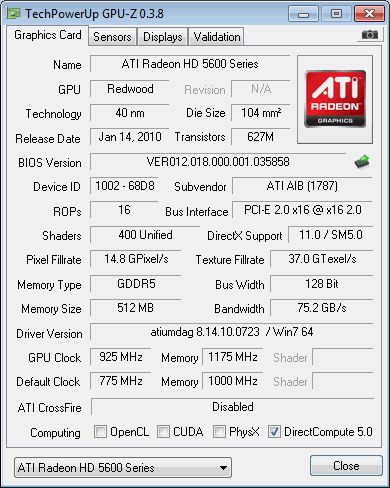 FurMark 1.7.0 performance test: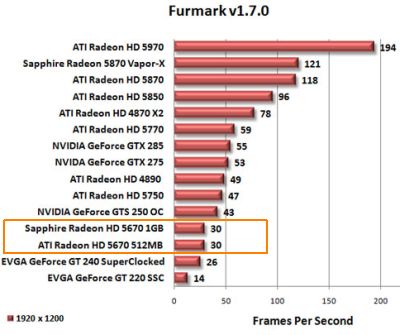 Unigine Direct3D 11 performance test: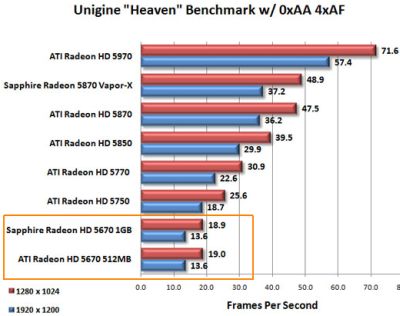 Temperature test with FurMark: up to 74°C (idle=42°C)

Power consumption with FurMark: 226W-152W = 76W

Reviews

MSI Radeon HD 5670 – source