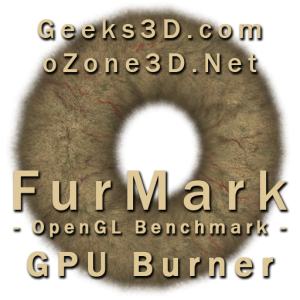 The two last versions of ATI Catalyst, the versions
9.8
and
9.9
are the perfect anti virus against the
power virus
called
FurMark
. With previous versions of Catalyst, that was enough to rename FurMark.exe or disable A.I. in Catalyst Control Center (CCC). Now both tricks are not valid anymore. AMD has improved its FurMark detection routine (maybe by analyzing OpenGL traffic generated by FurMark). Seems AMD engineers have found the FurMark signature like anti-virus.
I tested them with my Radeon HD 4850 and from Catalyst 9.8, AMD has improved FurMark detection so currently (Catalyst 9.8 and Catalyst 9.9) you can't burn your Radeon anymore.
Here are the FurMark 1.7.0 scores with a Radeon HD 4850 / WinXP 32-bit / CPU: AMD X2 3800+.
FurMark settings: 1280×1024, no AA, fullscreen, 60 seconds.
Catalyst 9.9: 2580 (Catalyst AI enabled or disabled)
Catalyst 9.8: 2583 (Catalyst AI enabled or disabled)
Catalyst 9.6 / 9.7: 2142 (Catalyst AI enabled)
Catalyst 9.6 / 9.7: 4021 (Catalyst AI disabled): THIS IS THE REAL SCORE!
So for a Radeon HD 4850, the correct score is around 4000 points. For a Radeon HD 4870, the score should be around 6300 points and for a Radeon HD 4890, the should reach 6900 points (more or less depending on your CPU and graphics card overclocking).
As soon as I have a little time (in another life…), I will try to find a workaround (thanks AMD for the extra load of work 😉 ). Maybe one solution is to add polymorphic capabilities to FurMark or to add a Direct3D codepath… Ouch!