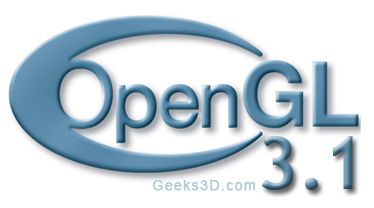 A new set of
ForceWare
graphics drivers is available:
ForceWare 190.15 is a BETA version and is the first available graphics driver of the new 190-series. This driver initially planned for Quadro boards has been repackaged (thanks to Guru3D and laptopvideo2go) to support all GeForce 6/7/8/9/GT200. Currently there is no much information about what's new in 190-series but one new thing I can tell you is that this new driver supports OpenGL 3.1 and the latest update of the OpenGL Shading Language, I mean GLSL 1.40. But curiously, OpenGL 3.1 support was already supported by ForceWare 182.47 and has been removed later. OpenGL extensions look like a game for our two main GPU suppliers 😉
Here are some GPU Caps Viewer screenshots:

ForceWare 190.15 adds five new OpenGL extensions (compared to ForceWare 185.66 or ForceWare 185.85/186.08):
GL_ARB_compatibility: this an OpenGL 3.1 extension. The major change in OpenGL 3.1 is that all deprecated functions in OpenGL 3.0 are no longer supported. Features removed from OpenGL 3.0 have been moved into the new extension GL_ARB_compatibility. This extension is not mandatory and NVIDIA, ATI, S3 can decide to add or not add it in their drivers.
GL_ARB_copy_buffer: ah ah it's funny, in this post I said that ATI was the first to add GL_ARB_copy_buffer in Catalyst 9.6. And few days after, NVIDIA adds this extension officially. This extension provides a mechanism to do an accelerated copy from one buffer object to another. This may be useful to load buffer objects in a loading thread while minimizing cost and synchronization effort in the rendering thread. GL_ARB_copy_buffer introduces a new function called CopyBufferSubData().
GL_EXT_separate_shader_objects: not yet documented
GL_NV_copy_image: not yet documented
GL_NV_parameter_buffer_object2: not yet documented
Graphics driver information:
– Operating System: Windows XP 32-bit SP2
– Drivers Version: Forceware 6.14.11.9015 (6-8-2009)
– OpenGL Renderer: GeForce GTX 280/PCI/SSE2/3DNOW!
– OpenGL Version: 3.1.0
– GLSL (OpenGL Shading Language) Version: 1.40 NVIDIA via Cg compiler
– ARB Texture Units: 4
– Vertex Shader Texture Units: 32
– Pixel Shader Texture Units: 32
– Geometry Shader Texture Units: 32
– Max Texture Size: 8192×8192
– Max Anisotropic Filtering Value: X16.0
– Max Point Sprite Size: 8192.0
– Max Dynamic Lights: 8 (with OpenGL 3.1 this value has no longer meaning…)
– Max Viewport Size: 8192×8192
– Max Vertex Uniform Components: 4096
– Max Fragment Uniform Components: 2048
– Max Geometry Uniform Components: 2048
– Max Varying Float: 60
– Max Vertex Bindable Uniforms: 12
– Max Fragment Bindable Uniforms: 12
– Max Geometry Bindable Uniforms: 12
– MSAA: 2X
– MSAA: 4X
– MSAA: 8X
– MSAA: 16X
CUDA Capabilities
– Device name: GeForce GTX 280
– Compute Capability: 1.3
– Total Memory: 1023 Mb
– Shader Clock Rate: 1296 MHz
– Multiprocessors: 30
– Warp Size: 32
– Max Threads Per Block: 512
– Threads Per Block: 512 x 512 x 64
– Grid Size: 65535 x 65535 x 1
– Registers Per Block: 16384
– Texture Alignment: 256 byte
– Total Constant Memory: 64 Kb
ForceWare 190.15 exposes 184 extensions. Extensions exposed by old ForceWare drivers are available HERE. You can use GPU Caps Viewer to retrieve the list of extensions of your graphics card.
GL_ARB_color_buffer_float
GL_ARB_compatibility
GL_ARB_copy_buffer
GL_ARB_depth_buffer_float
GL_ARB_depth_texture
GL_ARB_draw_buffers
GL_ARB_draw_instanced
GL_ARB_fragment_program
GL_ARB_fragment_program_shadow
GL_ARB_fragment_shader
GL_ARB_half_float_pixel
GL_ARB_half_float_vertex
GL_ARB_framebuffer_object
GL_ARB_geometry_shader4
GL_ARB_imaging
GL_ARB_map_buffer_range
GL_ARB_multisample
GL_ARB_multitexture
GL_ARB_occlusion_query
GL_ARB_pixel_buffer_object
GL_ARB_point_parameters
GL_ARB_point_sprite
GL_ARB_shadow
GL_ARB_shader_objects
GL_ARB_shading_language_100
GL_ARB_texture_border_clamp
GL_ARB_texture_buffer_object
GL_ARB_texture_compression
GL_ARB_texture_cube_map
GL_ARB_texture_env_add
GL_ARB_texture_env_combine
GL_ARB_texture_env_dot3
GL_ARB_texture_float
GL_ARB_texture_mirrored_repeat
GL_ARB_texture_non_power_of_two
GL_ARB_texture_rectangle
GL_ARB_texture_rg
GL_ARB_transpose_matrix
GL_ARB_vertex_array_object
GL_ARB_vertex_buffer_object
GL_ARB_vertex_program
GL_ARB_vertex_shader
GL_ARB_window_pos
GL_ATI_draw_buffers
GL_ATI_texture_float
GL_ATI_texture_mirror_once
GL_S3_s3tc
GL_EXT_texture_env_add
GL_EXT_abgr
GL_EXT_bgra
GL_EXT_blend_color
GL_EXT_blend_equation_separate
GL_EXT_blend_func_separate
GL_EXT_blend_minmax
GL_EXT_blend_subtract
GL_EXT_compiled_vertex_array
GL_EXT_Cg_shader
GL_EXT_bindable_uniform
GL_EXT_depth_bounds_test
GL_EXT_direct_state_access
GL_EXT_draw_buffers2
GL_EXT_draw_instanced
GL_EXT_draw_range_elements
GL_EXT_fog_coord
GL_EXT_framebuffer_blit
GL_EXT_framebuffer_multisample
GL_EXT_framebuffer_object
GL_EXTX_framebuffer_mixed_formats
GL_EXT_framebuffer_sRGB
GL_EXT_geometry_shader4
GL_EXT_gpu_program_parameters
GL_EXT_gpu_shader4
GL_EXT_multi_draw_arrays
GL_EXT_packed_depth_stencil
GL_EXT_packed_float
GL_EXT_packed_pixels
GL_EXT_pixel_buffer_object
GL_EXT_point_parameters
GL_EXT_provoking_vertex
GL_EXT_rescale_normal
GL_EXT_secondary_color
GL_EXT_separate_shader_objects
GL_EXT_separate_specular_color
GL_EXT_shadow_funcs
GL_EXT_stencil_two_side
GL_EXT_stencil_wrap
GL_EXT_texture3D
GL_EXT_texture_array
GL_EXT_texture_buffer_object
GL_EXT_texture_compression_latc
GL_EXT_texture_compression_rgtc
GL_EXT_texture_compression_s3tc
GL_EXT_texture_cube_map
GL_EXT_texture_edge_clamp
GL_EXT_texture_env_combine
GL_EXT_texture_env_dot3
GL_EXT_texture_filter_anisotropic
GL_EXT_texture_integer
GL_EXT_texture_lod
GL_EXT_texture_lod_bias
GL_EXT_texture_mirror_clamp
GL_EXT_texture_object
GL_EXT_texture_sRGB
GL_EXT_texture_swizzle
GL_EXT_texture_shared_exponent
GL_EXT_timer_query
GL_EXT_vertex_array
GL_EXT_vertex_array_bgra
GL_IBM_rasterpos_clip
GL_IBM_texture_mirrored_repeat
GL_KTX_buffer_region
GL_NV_blend_square
GL_NV_copy_depth_to_color
GL_NV_copy_image
GL_NV_depth_buffer_float
GL_NV_conditional_render
GL_NV_depth_clamp
GL_NV_explicit_multisample
GL_NV_fence
GL_NV_float_buffer
GL_NV_fog_distance
GL_NV_fragment_program
GL_NV_fragment_program_option
GL_NV_fragment_program2
GL_NV_framebuffer_multisample_coverage
GL_NV_geometry_shader4
GL_NV_gpu_program4
GL_NV_half_float
GL_NV_light_max_exponent
GL_NV_multisample_coverage
GL_NV_multisample_filter_hint
GL_NV_occlusion_query
GL_NV_packed_depth_stencil
GL_NV_parameter_buffer_object
GL_NV_parameter_buffer_object2
GL_NV_pixel_data_range
GL_NV_point_sprite
GL_NV_primitive_restart
GL_NV_register_combiners
GL_NV_register_combiners2
GL_NV_texgen_reflection
GL_NV_texture_compression_vtc
GL_NV_texture_env_combine4
GL_NV_texture_expand_normal
GL_NV_texture_rectangle
GL_NV_texture_shader
GL_NV_texture_shader2
GL_NV_texture_shader3
GL_NV_transform_feedback
GL_NV_transform_feedback2
GL_NV_vertex_array_range
GL_NV_vertex_array_range2
GL_NV_vertex_program
GL_NV_vertex_program1_1
GL_NV_vertex_program2
GL_NV_vertex_program2_option
GL_NV_vertex_program3
GL_NVX_conditional_render
GL_NV_vertex_buffer_unified_memory
GL_NV_shader_buffer_load
GL_SGIS_generate_mipmap
GL_SGIS_texture_lod
GL_SGIX_depth_texture
GL_SGIX_shadow
GL_SUN_slice_accum
GL_WIN_swap_hint
WGL_EXT_swap_control
WGL_ARB_buffer_region
WGL_ARB_extensions_string
WGL_ARB_make_current_read
WGL_ARB_multisample
WGL_ARB_pbuffer
WGL_ARB_pixel_format
WGL_ARB_pixel_format_float
WGL_ARB_render_texture
WGL_ATI_pixel_format_float
WGL_ARB_create_context
WGL_EXT_extensions_string
WGL_EXT_framebuffer_sRGB
WGL_EXT_pixel_format_packed_float
WGL_NV_float_buffer
WGL_NV_multisample_coverage
WGL_NV_render_depth_texture
WGL_NV_render_texture_rectangle
A more detailed description of each extension can be found at the following addresses: